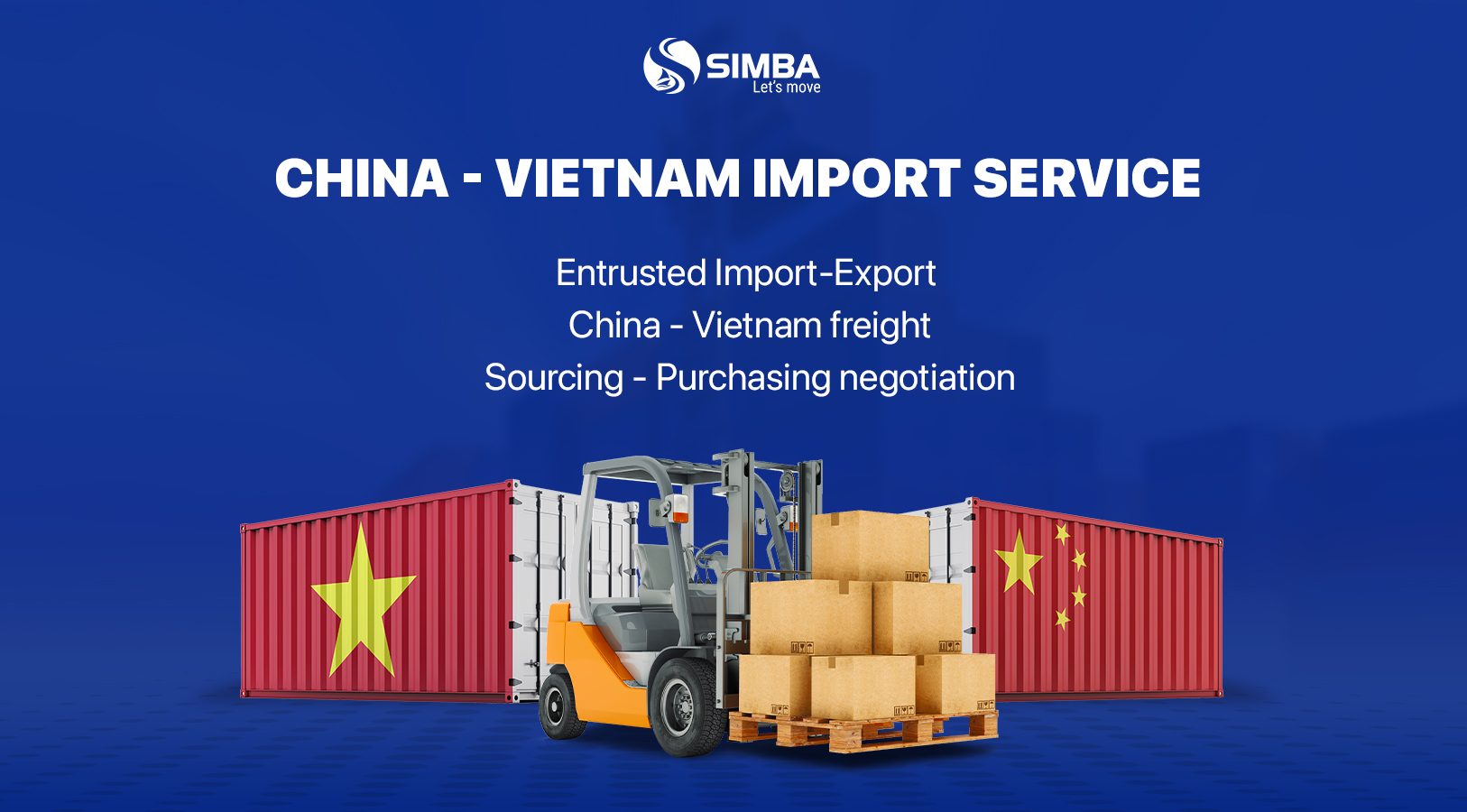 In order to make trade between the two countries Vietnam and China easier and more convenient, an import trade promotion service at Simba was born. Now all worries related to Sourcing goods at the root - Negotiating good prices - Transporting goods quickly of the trader are solved.
China is the economy with the second largest total GDP in the world and this is also the market where Vietnam imports and imports the most significant trade deficit in recent years. The reason many traders choose China to import goods is that there is a diverse source of goods, cheap prices, and easy transportation. However, there are many traders, especially those who need more experience, who face difficulties in importing Chinese goods.
Package trade promotion services help traders solve challenges in finding quality sources and customs clearance for imported goods,... Besides, it also helps to avoid risks in international trade.
What does the package import service at Simba include?
Two-way import and export trust
With many years of experience in foreign trade and import and export trade, SIMBA is proud to be the leading provider of import and export trust services in Vietnam today. We are committed to providing our customers with efficient - fast - safe import trust services. And full legality according to the policies and regulations of countries and territories.
When choosing a two-way import escrow service at Simba, we will support businesses to perform tasks such as:
Negotiate and sign internal/foreign trade contracts with foreign suppliers.
Carry out the necessary procedures for importing goods.
Payment of goods to foreign suppliers.
Declare and pay taxes for imports such as Import tax, VAT tax,...
Keep a set of import documents including Contracts, commercial invoices, and packing slips,...
Return of imported goods to the trustee accompanied by VAT invoices for imported goods.
Consulting - Sourcing - Price negotiatio
With a team of experienced staff, fluent in English and Chinese, Simba is committed to sourcing goods and negotiating for traders the best entry price. From there, it is possible to optimize the cost of importing goods as well as transporting goods. Besides owning a list of the top reputable suppliers in China, Simba will support customers to find the best quality goods.
SIMBA supports traders to find sources of goods such as Home appliances, heavy production lines, handheld machinery, materials, furniture, smart technology equipment, lighting equipment, toys, and many other categories. We do not source fashion, cosmetics, groceries, prohibited goods, or used goods.
Package shipping
Simba offers multimodal package shipping services (including land, sea, and air) to suit the diverse needs of traders. Depending on the type of goods, the desired shipping time, the cost, and the shipping situation at each time, Simba will advise traders on the most optimal and economical plan!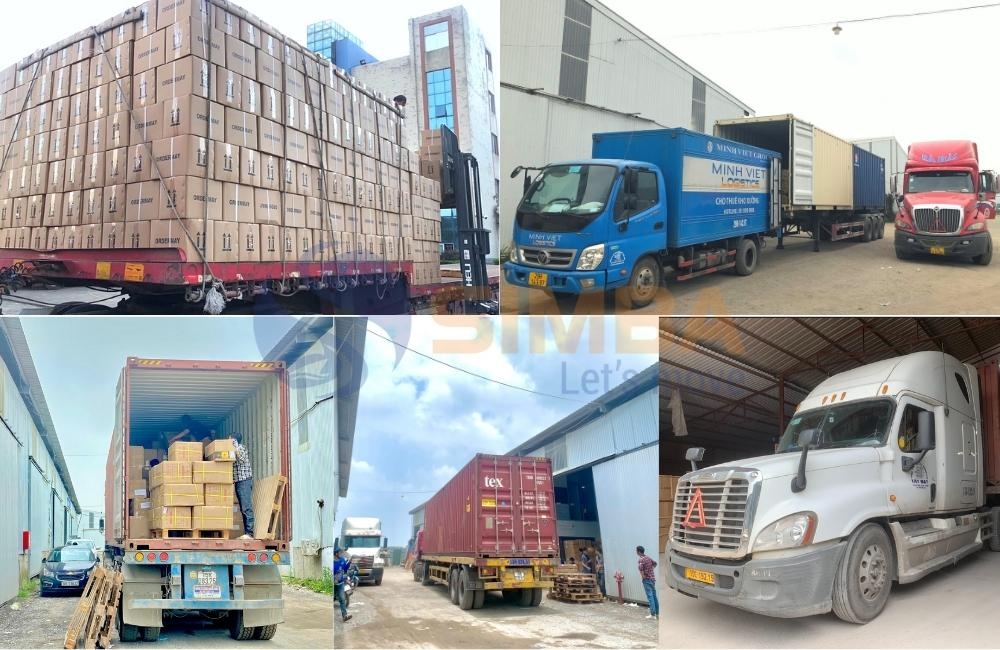 Shipping process from China to Vietnam:
Road:
Loading and unloading;
Freight forwarding, consolidating, and raw cont;
Transportation of super-long, super-heavy, bulk, and special goods;
Transportation of goods in transit;
Transportation of goods temporarily imported - re-exported and temporarily exported - re-imported;
Warehousing and distribution of goods;
By sea:
Sending exports and imports by sea between Vietnam and China;
Providing import services from China to Vietnam;
Whole Container Service (FCL) and LCL retail consolidation at competitive prices;
Door-to-door services.
Air:
Analysis and quotes
Air choice
Packed
Consolidation
Receipt
Transporting exports to China and imports to Vietnam
What industries does SIMBA import?
Simba receives support to source and transports a variety of items with large quantities of 1 CBM or 200kg or more from China to Vietnam including:
Handheld machinery
Lighting fixtures
Smart technology devices
Home appliances
Children's toys
Agricultural machinery and supplies
Industrial machinery and supplies
Furniture/Exterior
SIMBA does not find sources and transport fashion items, cosmetics, functional foods, groceries, banned imports, and used goods.
Why should businesses choose import trade promotion services at Simba?
As the "factory of the world", China currently owns hundreds and thousands of different suppliers. In addition to the advantages, this also makes it difficult for traders to find quality sources. Choosing import trade promotion services not only solves the difficulties traders face in the process of importing goods but also limits risks. Some reasons why traders cannot miss import trade promotion services at Simba such as:
A team of professional staff with many years of experience can assist customers in finding sources - Price negotiation - Transporting goods from China to Vietnam.
Owning a list of the top reputable suppliers in China, Simba will assist traders in finding sources to minimize the import of poor-quality goods.
Support traders to negotiate intensively with Chinese partners to have the most cost-effective source of goods.
Fast and accurate import procedures.
Closed process, absolute confidentiality of customer information.
Consulting the right source of goods to maximize business opportunities.
---------------------------------------