ABOUT US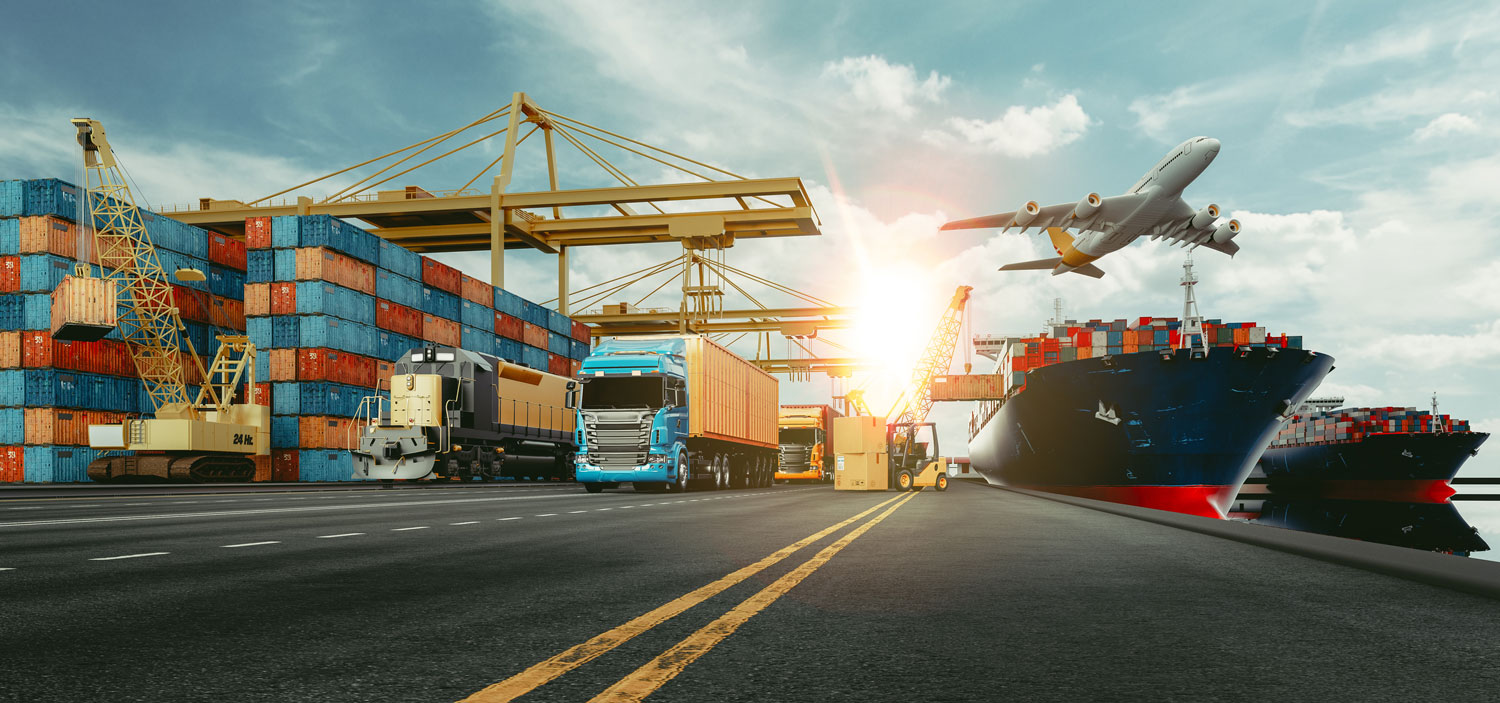 INTRODUCTION SECTION
The increasingly strong trend of opening up to international economic integration has opened up many trade opportunities for Vietnamese businesses. This is an opportunity to promote import and export activities, making our country a bright spot in the international economy. However, with these opportunities comes many risks for import and export enterprises.
In addition to the large language barrier, businesses face many difficulties when they cannot verify all foreign partners in terms of size and prestige... You may also have difficulty in finding, contact suppliers and shipping. The import and export procedures are relatively complicated, there are always many potential risks, most communication is via email and are very traditional.
Especially in the current context, along with the opportunities that FTAs are bringing to Vietnamese businesses, risks, disputes and frauds occurring in international commercial transactions are becoming more and more common.
SIMBA Group with more than 4 years of experience in providing trade services and promoting import and export investment. We are the best and fastest bridge to help businesses - especially small and medium enterprises (Small and Medium Enterprises - SMEs) import and export safely and cost-effectively.

SERVICES THAT SIMBA ARE PROVIDED CURRENTL
EXPORT SERVICE
Simba Group provides export services such as: export entrustment, export trade promotion, customs declaration, multimodal transportation. With rich experience in import and export activities, Simba is a reliable partner for domestic and international customers.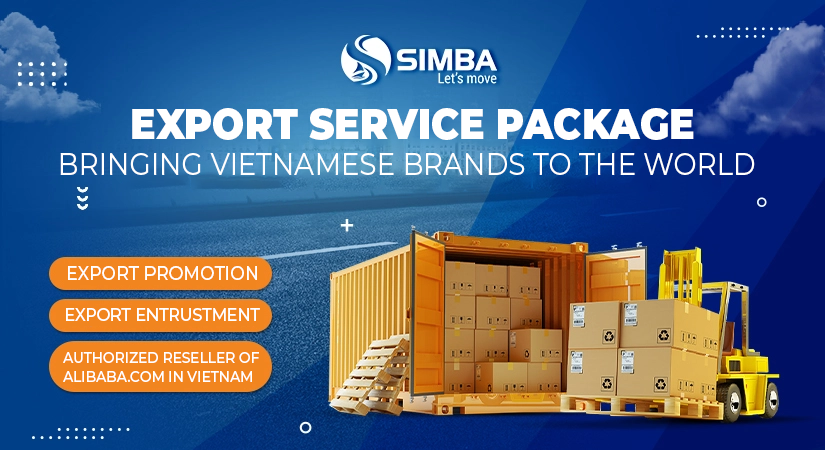 EXPORT PROMOTION
Connecting export orders
Search and provide information about foreign enterprises wishing to import products of Vietnamese enterprises. Direct connection of Vietnamese enterprises with foreign enterprises.
Currently, Simba has 10 representatives from countries and regions such as: China, Taiwan, Australia, Dubai, Singapore, Germany, Thailand, Philip, UK, USA, Netherlands, Korea,... ready to support Vietnamese businesses to expand their markets and bring Vietnamese brands to the world.
Processing export transactions
Support Vietnamese enterprises to handle export transactions intensively (if necessary):
Translate
Support negotiation, drafting and signing of contracts with foreign partners.
Consulting and supporting Vietnamese enterprises to prepare dossiers as well as export licenses.
Open the customs declaration on the electronic system.
Not only helps Vietnamese businesses bring their brand names to the world easier, faster and more efficiently. Export promotion services at Simba also act as a "safety valve" to help businesses limit risks in international trade.
Alibaba Authorized Dealer
Starting in 2022, Simba becomes the Official Authorized Dealer of Alibaba.com in Vietnam. We will help businesses access and participate in the e-commerce market easily and conveniently. Besides, we also support online export for businesses through market analysis solutions, analyzing export potential in both domestic and international markets.
In the coming time, Simba and Alibaba.com will constantly strive to bring businesses the best products and services. Contributing to helping Vietnamese businesses expand their markets and customers around the world.
Export entrustment service
With the export entrustment service, Simba will replace the business to perform the following tasks:
Negotiate and sign foreign trade contracts with foreign partners;
Do the necessary procedures to export orders;
Declare and pay taxes on exported goods;
Keeping a set of documents including: Contracts, commercial invoices,...
For individuals who do not have the legal status to sign contracts with foreign partners, Simba will lease the legal status to sign their names on the customs declarations and export documents.
Import Service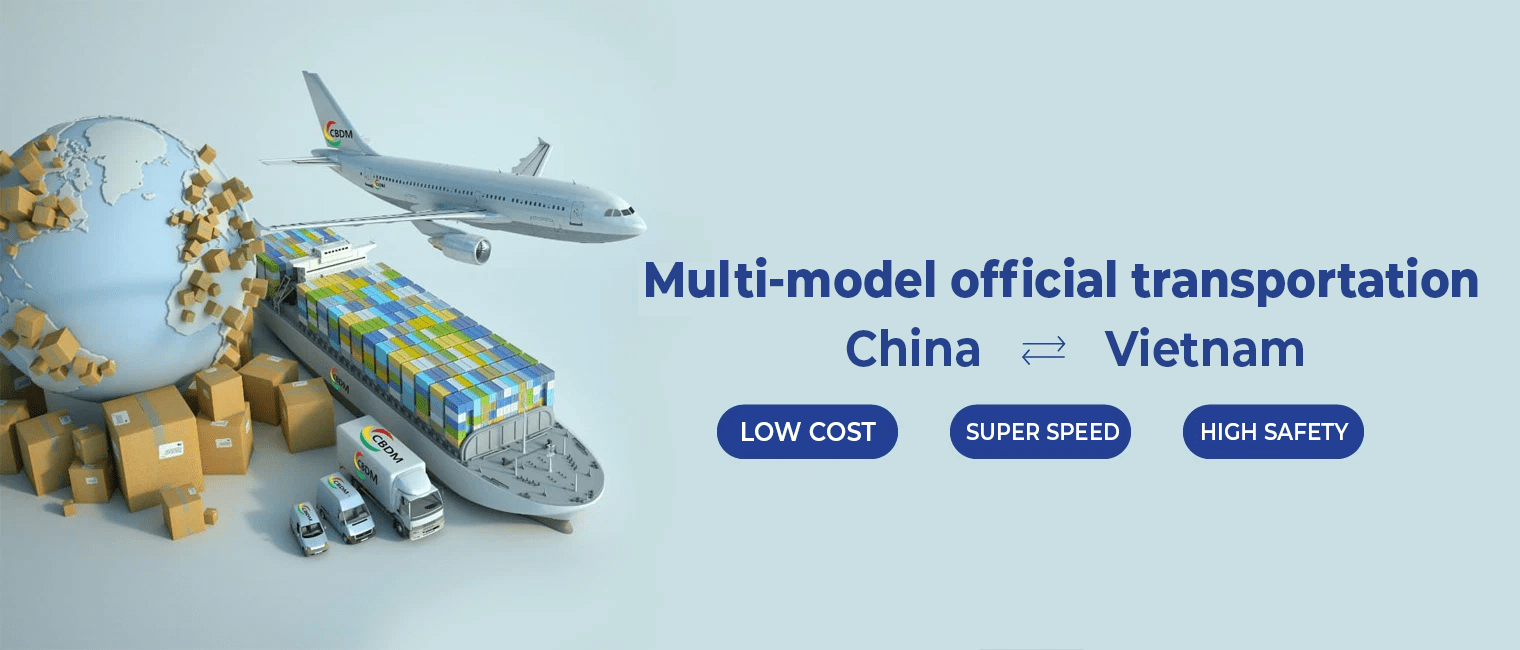 Import entrustment
Simba Group is licensed to provide import entrustment service in Vietnam. With more than 4 years of experience, experienced and highly qualified staff, Simba is committed to providing you with the most prestigious, professional and dedicated import entrustment service.
Shipping to China
China-Viet Nam shipping services that Simba provides to businesses and businesses include factory appraisal services, sourcing goods, in-depth price negotiations with Chinese suppliers, multi-modal transportation, and logistics services. customs procedures,...
Simba receives support in sourcing and transporting goods from China to Vietnam with bulk items from 1 CBM or 200kg including:
Hand-held machinery and equipment
Lighting equipment
Smart technology devices
Houseware
Children toy
Agricultural machinery and supplies
Industrial machinery and supplies
Interior/exterior furniture
SIMBA does not accept sourcing and transporting fashion, cosmetics, functional foods, groceries, prohibited imports and second-hand goods.
Sourcing - Price negotiation
SIMBA is a unit with many years of experience in the field of sourcing, ordering and negotiating contracts with many specialized items. Currently, we have a large list of China's leading suppliers in almost every industry and have been verified.
We own a team of experienced import-export specialists, fluent in English and Chinese, ensuring to source and negotiate for traders with the best price. Thereby helping businesses optimize purchasing and shipping costs.
Services of Logistics
Customs declaration
As a unit with many years of experience, we understand that, in order to successfully import and export a shipment, businesses will face many difficulties in customs clearance. Just a small mistake when doing customs declaration procedures, businesses not only cost more, but also affect the time of goods clearance, business plan.
The customs declaration service in Simba will help traders and businesses handle difficult cases with many specialized inspections. We will advise HS Code for the most accurate import and export goods based on the information provided by the customer. In addition, they also contact the competent departments and agencies to handle the necessary documents when carrying out import and export customs procedures such as: Announcement of food hygiene and safety, cosmetics; register and apply for a license for quarantine, product quality inspection, inspection, ....
Multimodal transportation
Multimodal transportation service not only ensures fast shipping time, but also helps businesses and businesses save maximum freight. Through the combination of many different modes of transport, the multimodal transport service at Simba has the capacity to meet the needs of door to door transportation.
Depending on each specific need as well as the specific nature of import and export goods, the staff at Simba will advise in detail for customers to choose the appropriate mode of transport. Ensure the fastest shipping time, the most reasonable cost and limit the risk of goods being damaged or lost.
Why should customers choose services at Simba?
Simba is a unit with more than 4 years of experience in the field of export, successfully handling 1000+ orders.
The staff of more than 60 people at 2 branches in Hanoi and Ho Chi Minh City is always ready to advise and answer customers' questions in a timely manner.
Multimodal transportation service suitable for each demand and specific industry. Fast shipping with the most optimal cost.
Quickly handle import and export customs procedures, ensuring completeness, accuracy and legality.
Fast - Safe - Effective import and export entrustment service helps businesses reduce risks in international trade.
The customer care team fluent in English and Chinese can assist customers in negotiating with foreign partners in case of need.