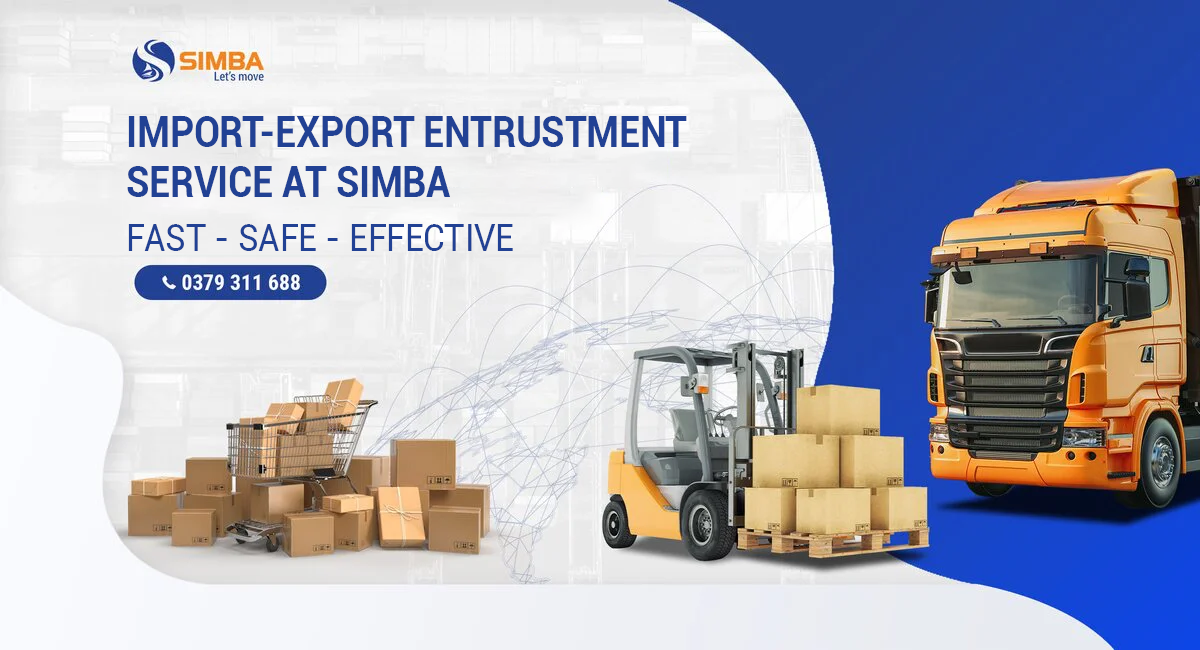 With many years of experience in foreign trade and import-export, SIMBA is proud to be one of the leading entrusted import-export service providers in Vietnam. We are committed to providing our customers with the fastest - safest - most effective solution to handle import and export procedures, with full legality in accordance with the policies and regulations of countries and territories.

SIMBA has a professional import-export team full of experienced, knowledgeable and dedicated people who always accompany customers throughout their production and business journey.
What is Entrusted import/export?
Entrusted import/export is the hiring (outsourcing) of an import and export service business unit. To organize and perform activities of exporting/importing goods for the seller/buyer
Those who need to entrust import and export
Newly established enterprises: who are not fully aware of the procedures and forms of working with customs units. As with the procedures for importing goods, this leads to the need for support from third parties.
As an individual who is not an organization or a company: there is absolutely no function for import and export.
Do not trust foreign shippers and want to hire a third-party: to contact and check the actual goods on their behalf. Shipper's packaging process, verifying that the shipper company is not a virtual company, ...
Businesses that want to import and export: Enterprises with import and export functions. However, the products that the company wants to import and export are not on the list of goods allowed to be imported. Because each business is only allowed to import and export certain products in the license.
What jobs does SIMBA do for businesses?
Negotiate and sign domestic/foreign trade contracts with foreign sellers

Do the necessary procedures to export - import goods

Payment for foreign sellers

Declare and pay taxes: import tax, VAT,... for imported goods

Store import and export documents: contracts, commercial invoices, packing slips,...

Export and return the imported goods to the consignee, with the VAT invoice for the imported goods.
Simba receives sourcing and shipping products from China to Vietnam?
Simba supports sourcing and transporting a variety of items in large quantities from 1 CBM or 200 kgs or more from China to Vietnam including:
Hand-held machinery and equipment
Lighting equipment
Smart technology devices
Houseware
Children toy
Agricultural machinery and supplies
Industrial machinery and supplies
Interior/exterior furniture
SIMBA does not accept to source and transport fashion items, cosmetics, functional foods, groceries, prohibited imports and second-hand goods.
Entrusted import/export process in Simba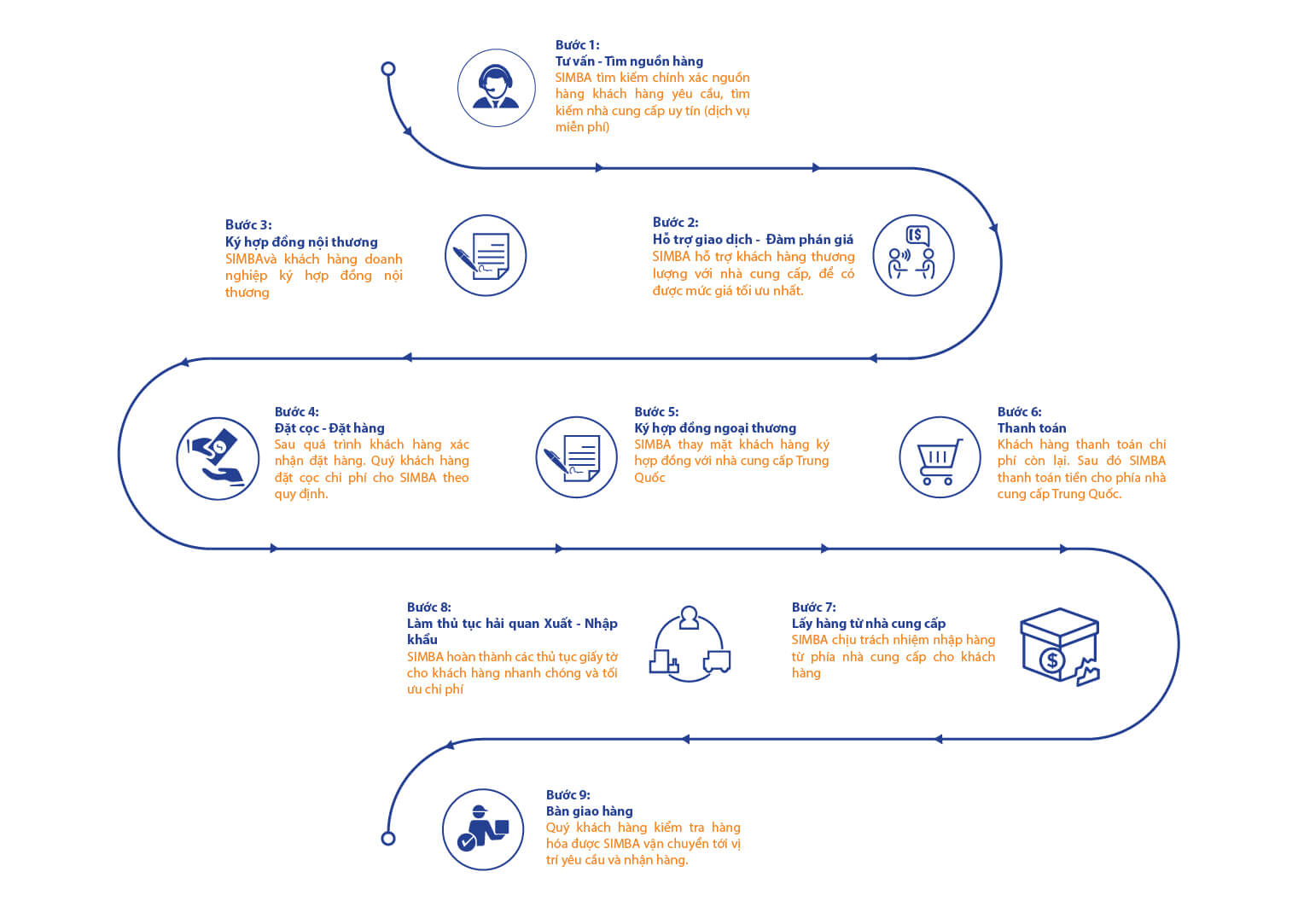 Why should customers choose Entrusted import/export service at SIMBA?
We have a team of highly qualified personnel who are fluent in English and Chinese who are able to source goods, negotiate and sign contracts with suitable conditions and best prices.
Actively correct arising errors, monitor and track incoming and outgoing goods 24/24, provide customers with information about goods at any time.
The process is closed and professional to keep all customer information confidential.
Owning a branch office in China can assist in resolving complaints arising with suppliers (if any).
We always understand that delay will seriously affect your business plan. Therefore, we guarantee to fulfill the original commitment schedule.