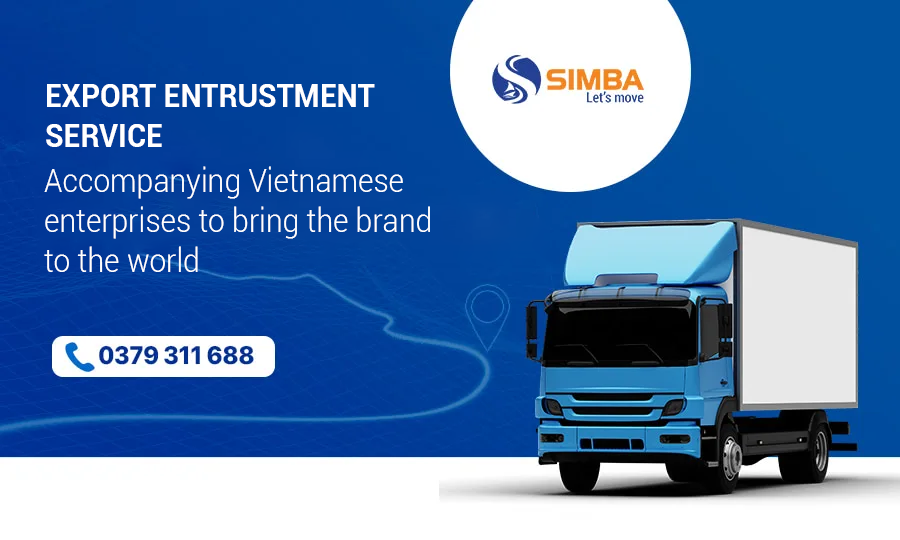 A crucial "safety valve" for exporters, particularly those with little expertise, is the export entrustment service. Learn more about the advantages of using the import and export entrustment service by reading the article below. The most thorough export entrustment procedure follows that.
What is an export trust?
Export entrustment means any business, organization, or legal entity hiring/cooperating with a service provider to export goods. Accordingly, the export entrustment unit will authorize and export goods on behalf of the entrusting unit according to the agreement of the two parties.
Who needs to use the export consignment service?
Commodity import and export entrustment service is considered a "safety valve" for the following subjects:
Newly established enterprises, not having much experience in international trade are able to export goods by themselves.

Enterprises do not have legal status, so they do not have the function of exporting goods as well as signing contracts with foreign partners.

The enterprise has full legal status but because it is exporting new products. Therefore, enterprises feel they do not have enough experience to export. Especially for items that are difficult to export to foreign countries. And are required many documents, procedures, ... when exporting.

Enterprises do not trust partners as well as foreign shipping units.
Benefits when choosing an export entrustment service
Choosing an export entrustment unit is considered the most ideal move for exporters, especially those that do not have much experience. Because the import and export entrustment service brings customers a lot of benefits such as:
Cost savings: Compared to the cost of creating a distinct export department. Hence, using an entrustment service will enable firms to cut expenditures significantly. So, businesses only have to pay an entrustment service fee for each export of goods.
Save time: The trusted company's skilled team will assist businesses in handling paperwork and customs procedures promptly.
Enhance effectiveness and quality: The trustee will help firms market their goods and establish contacts with international partners thanks to his extensive knowledge. Reduce risks in international trade by moving goods rapidly to overseas partners and dealing with issues as they arise.
Export entrustment process in Simba
Enterprises must determine whether the commodities have the attribute of being prohibited from export before selecting a unit to affirm the export entrustment. The items will not be permitted to be exported if this is the case. Of course, Simba will be unable to assist companies in exporting goods.
Simba will handle the entire export entrustment procedure in the event that the exported items are not covered by the export embargo. Particularly, Simba's export package entrustment procedure is as follows:
Step 1: After the exchange of information and negotiation between the two parties after obtaining information from the entrusting party. A contract outlining the specifics of the control measures will then be signed by the trustee as well as the entrusting party.
Step 2: Entrusting businesses must give Simba the relevant documentation and vouchers for the exported items.
Step 3: Simba will assist companies in completing the necessary export documentation. Also, they perform the required customs processes to export goods to foreign nations.
Step 4: Depending on the agreement, the parties entrusted with the task may independently declare export taxes. Or speak with the entity getting the tax break.
Why should you choose the export entrustment service in Simba?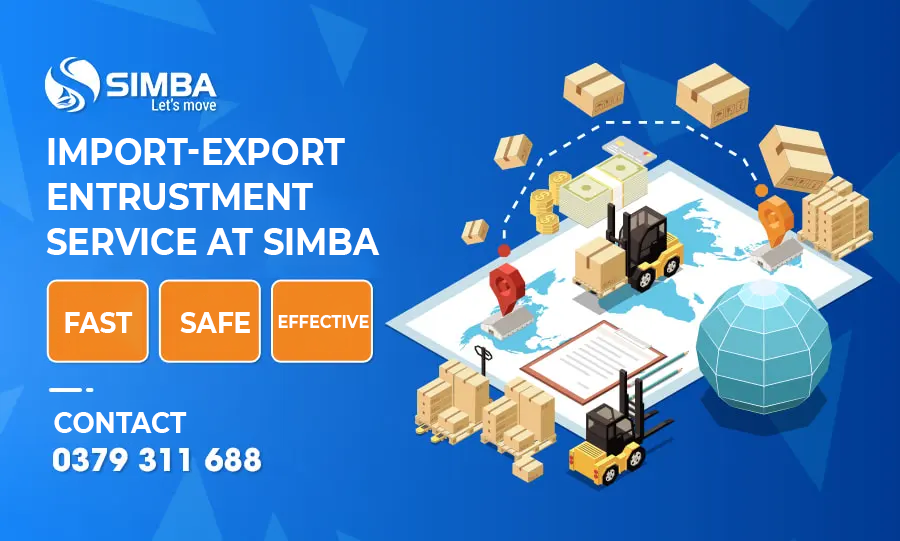 Simba is a division with years of experience in international freight services, customs clearance packages, and assisting clients with C/O certificates of origin applications. quarantine… We will rent the legal entity to sign the name on the customs declaration and export paperwork for the export entrustment service in Simba.
When using the export entrustment service at Simba, we commit to:
Fast, transparent, and professional working procedures; Assistance to companies in marketing their goods and bringing their brands closer to international partners;
finalize customs processes for export;
A team of skilled, committed, and professional employees with many years of experience are capable of promptly resolving export procedures and developing problems,...
The international shipment is quick,...
Through the export entrustment service, Simba will assist companies in resolving issues and challenges associated with exporting goods. It serves as a platform from there to support Vietnamese brands as they "confidently reach out to the great sea." And stay away from unfortunate hazards that come up in activities involving foreign trade. To discover more about the complete import and export entrustment service, get in touch with Simba right now at Hotline 0379 311 688!