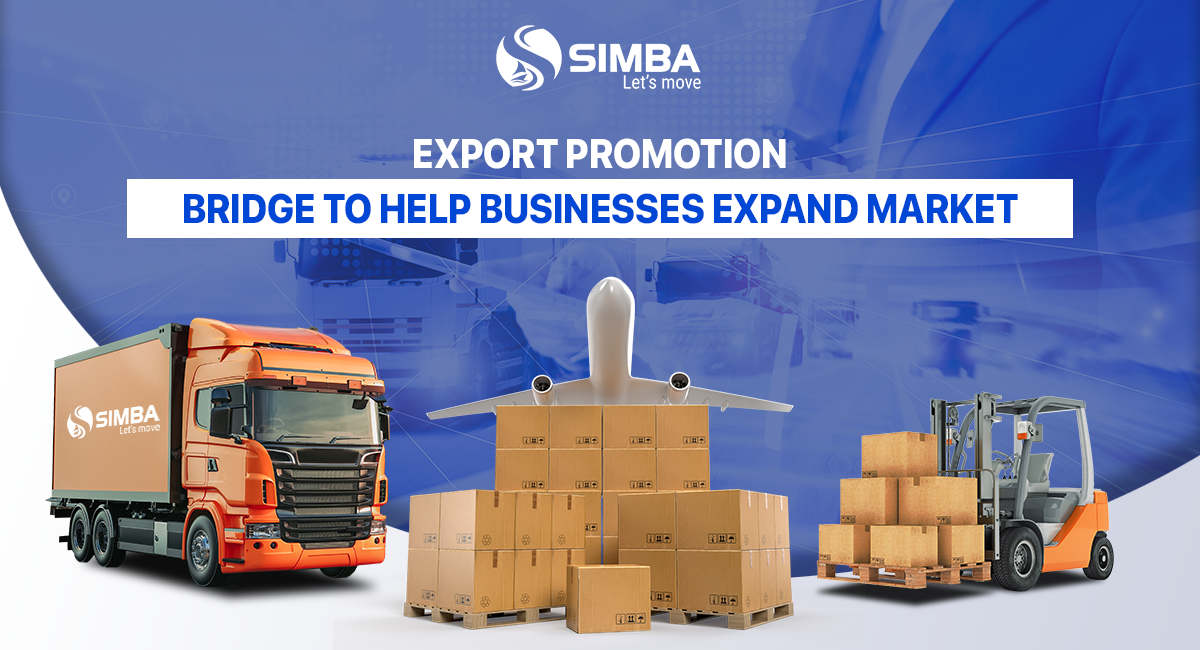 The export of goods in recent years has shown signs of improvement. Regardless of the period or stage, export activities play an important role in the country's economic development and positively affect the economic growth index. Promoting export promotion is now not only the responsibility of ministries, Government agencies, associations and agencies, but also the responsibility of enterprises.
Born with the mission of "Bringing Vietnamese brands to the world", export promotion services at Simba will help businesses overcome difficulties and be a "pedestal" to raise the value of Vietnamese enterprises' exports. Helping businesses to effectively take advantage of foreign market opportunities in each moment and stage, thereby bringing their brand closer to international friends.
What is export promotion?
Export promotion is an activity used by many businesses today to bring their goods and services closer to international friends. Through promotional activities, product promotion, introduction of goods, fairs, trade shows, export promotion services will help businesses promote their brands globally. Export promotion services are suitable for businesses who are struggling to find foreign markets, promoting opportunities to export goods.
What do export promotion services at Simba include?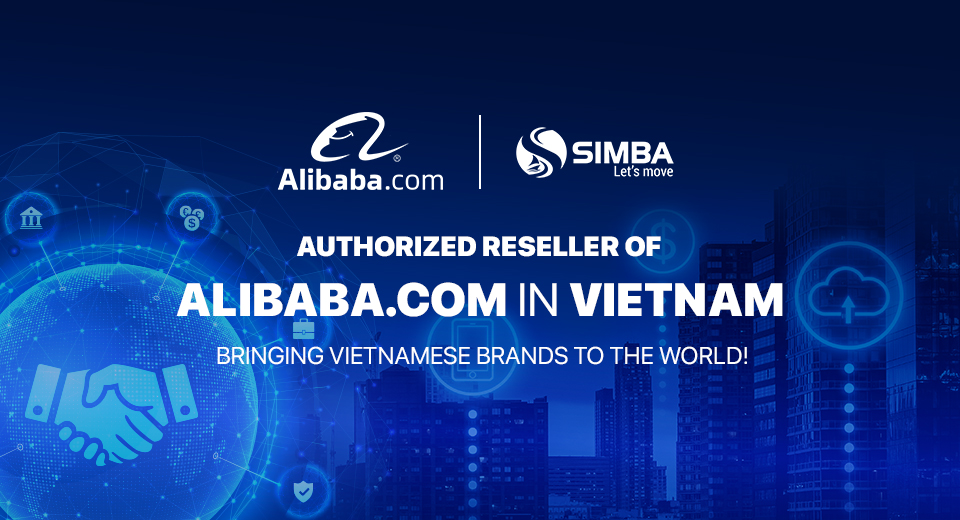 Online export via e-commerce platforms is becoming a trend in recent years. The general e-commerce platform has opened up thousands of opportunities for small and medium businesses. This is an opportunity for Vietnamese brands to expand their global business in 190 countries and regions. Born with the mission of "Bringing Vietnamese brands to the world", in 2022, Simba signed a cooperation agreement with Alibaba and became an official partner of Alibaba. The services Simba and Alibaba provide will give Vietnamese businesses many opportunities to put their brand name in the international market. Export promotion services in Simba include:
Connecting export orders
Before the process of international economic integration, expanding export markets was becoming a long-term strategy of many businesses. Because this is considered a great opportunity to help Vietnamese businesses deeply participate in the regional value chain. Besides, it also improves production capacity for export and competition to help the brand survive and stand firmly in the domestic market.
However, in fact, many businesses have difficulty connecting export orders in the international market. Especially for businesses that do not have much export experience, the difficulties are piling up. Because of the increasingly fierce competition along with the constant fluctuations of the economy. However, when it comes to export promotion services at Simba, we will help Vietnamese businesses connect export orders by:
Support enterprises to research potential foreign markets, connect partners and sign contracts, promote the expansion of the distribution system of Vietnamese products in the market.
Search and provide information about foreign enterprises wishing to import products of Vietnamese enterprises. From there, supporting Vietnamese businesses to connect directly with foreign buyers.
Support businesses to come up with effective promotion strategies to introduce key products to international friends, expanding trade opportunities.
The service of connecting export orders at Simba will be a bridge between Vietnamese businesses and foreign importers in key and potential export markets.
Export transaction processing
Not only helping Vietnamese businesses bring their brands to the world, export promotion services at Simba also act as a safe "valve" for import-export businesses. Because now, along with the opportunity of FTAs that are opening the market door for Vietnamese businesses, it also means that risks, disputes and frauds occurring in international trade transactions are becoming more and more common. variable.
With many years of experience, a team of professional import and export staff can handle import and export procedures well, export promotion services at Simba have both helped increase the safety factor. Besides, it also helps businesses reduce risks in international trade transactions.
Accordingly, Simba will support customers to perform tasks such as:
Interpretation
In-depth appraisal and assessment of foreign partners.
Consulting export documents and assisting customers in preparing export documents.
Support customers to negotiate, draft contracts, sign foreign trade contracts with buyers.
Open the customs declaration on the electronic system.
Export promotion process in Simba
The export promotion process at Simba includes the following steps:
Step 1: The exporter sends information to Simba including: Company information, exported products, attached pictures, ...
Step 2: The staff at Simba conducts confirmation of the exporter's information.
Step 3: Introduce the company's products to international partners through communication channels, fairs, exhibitions,...
Step 4: Receive information from the importer about: Product consultation, request a quote, send samples,...
Step 5: Send to the exporter specific information and requirements of the importer.
Step 6: Consulting and supporting exporters and importers to deposit and sign foreign trade contracts.
Besides, Simba now also provides customs clearance services, international freight. Not only helps businesses save time and costs, but also limits the risks in international trade activities.
Why should businesses choose export promotion services in Simba?
By providing customers with information about the import market, consumer needs, tastes of customers, ... Simba will help businesses quickly earn their first orders and orders. next again.
Proposing strategies to promote the onion industry, focusing on branding to increase the value of export products.
Supporting enterprises in in-depth negotiations and transactions with foreign partners;
Support to make export procedures quickly and accurately;
Closed, professional process, absolute confidentiality of all information of the business;
The staff has many years of experience, professional, dedicated, capable enough to solve export procedures arising problems quickly,...
Digital transformation in trade promotion is becoming the current trend and inevitable direction. By choosing export promotion services at Simba, we will help businesses connect and integrate more easily with the international trade network. Contact SIMBA immediately via Hotline 0379 311 688 to receive more detailed advice on export promotion services today!